Hi, I'm Lena,
a Dane who fell in love with the mountains and skiing a good while ago. I was studying philosophy in Denmark but I couldn't let go of the world that I had discovered and I have now lived in the mountains most of my adult life. I am living my dream and have done so for the last 20 years teaching and coaching most of that time.
I am qualified to the highest international level with full French and Danish equivalence.
My passion lies in teaching and the outdoors. I love passing on the love and understanding of this sport and the beautiful nature that comes with it. What better setting could one ask for?
I am also a qualified sportsmassage therapist and the deeper understanding of biomechanics is often helpful in teaching skiing.
The French Alps is where home is, but my journey has taken me to New Zealand, Colorado, Switzerland and Norway where the outdoor adventures were also in focus. White water rafting in stunning canyons, teaching climbing in Norway, road biking in the Alps to team building events and axe throwing in proper viking style are just some of the activities that have kept me busy. All these experiences give me plenty to draw from in my daily work teaching and coaching skiing.
I live with my family in a small old school village called Le Breuil in the Tarentaise valley. Right at the foot of Val d'Isère and Tignes and many other great ski resorts. My husband, Olivier, is an instructor as well. He teaches skiing, snowboarding and telemarking on or off piste. Together we have two kids, Freya who is four and Milo who is two and a half. So mostly we are are pretty busy but we also enjoy the calm moments and occasionally a full night's sleep – if the kids let us.
We love that we can share our passions and occasionally we even get to be on the same booking.
I am looking forward to showing you the magic of life in the mountains and how skiing can be so much more than 'just skiing'! It opens up the world to adventures and teaches us so much about ourselves and the ways we work.
Lena x
When we are on the hill together, it is about your goals. I listen, I accommodate and I let myself be guided by the energy that flows. Things can shift freely and inspiration comes from you, from me and from our environment. It's a harmony.
My empathy is my foundation of everything I do. I want to help and inspire others to explore how much they are truly capable of. We ski of course, but my purpose is to make it more than 'just skiing'. Skiing often opens the doors to our fears, perceived (lack of) abilities, our ways of thinking and learning.
I believe in a balanced approach where we see the whole person and there is as much room for the emotions and the individual story as there is for the technical side of things.
It is much easier dealing with technical issues and honing our skill set from a platform of confidence, trust and security.
When using skiing as a tool, we end up walking away with so much more than just new technical skills. We grow as humans because we get a more conscious insight into how we approach new situations that challenge us. We become aware of that 'inner voice' that too often reminds us of our limits rather than encouraging us.
I strive to bring out the best you, to give you the strongest inner voice that will speak positively towards the goals that you choose to set.
This way skiing becomes about life. The broad spectrum of feelings it awakens in us, I believe, is why we are all so in love with this sport.
Lena x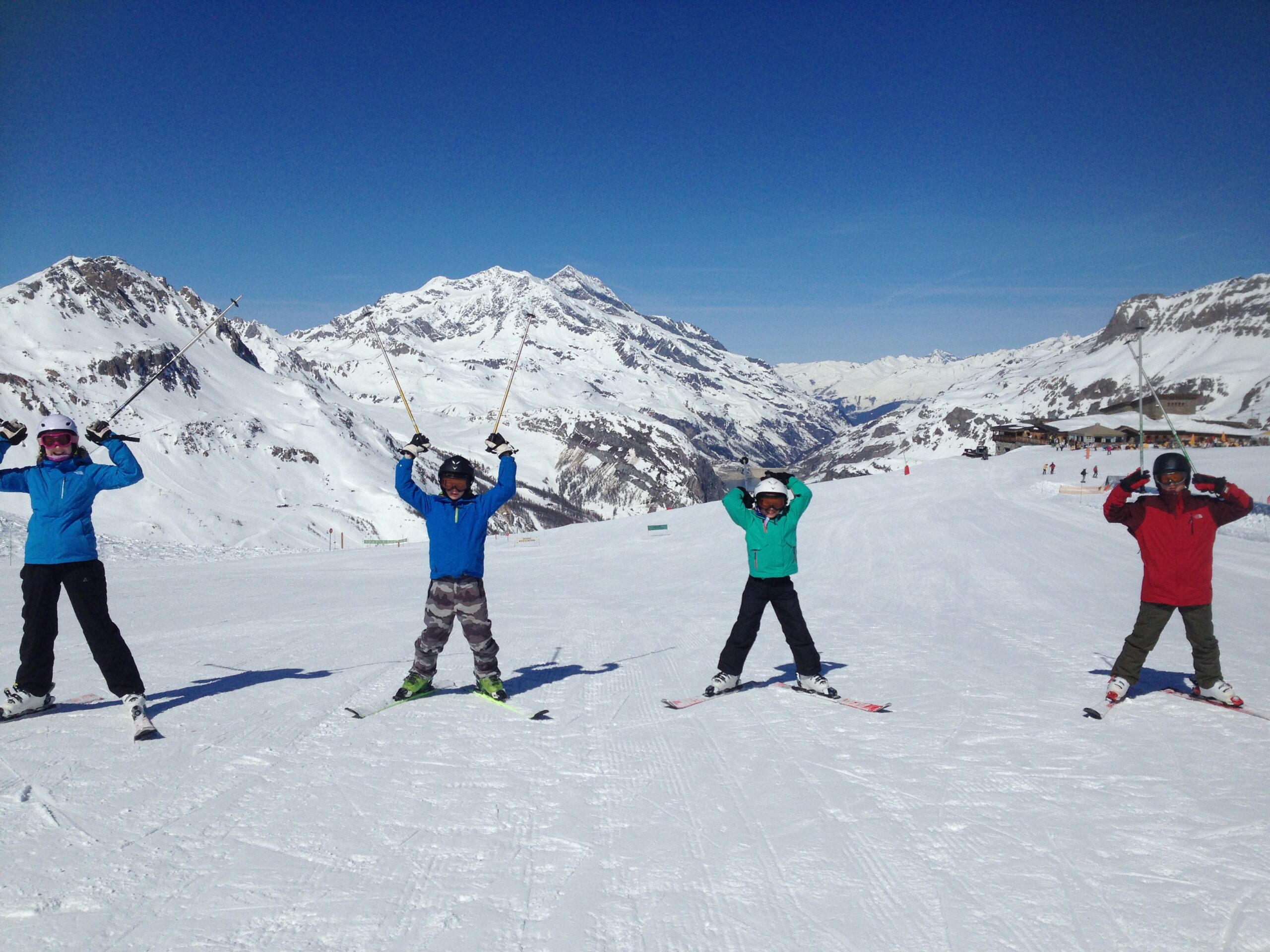 VIDEO ANALYSIS
During most sessions I will use video analysis and feed back to help you build your skills and enhance your understanding of your performance. It is a powerful tool that can be used on many levels.
With children I use it to create little ski movies that the kids can see during the hot chocolate break. It is incredibly motivating for them and they love seeing themselves having fun on skis and trying out new tricks as we explore the mountain.